Hampstead's Home Of NUTRITION COACHING
Change your body and get confident with the power of customized, one-on-one nutrition coaching. as a result, you'll learn about yourself while making a change to your life for the better.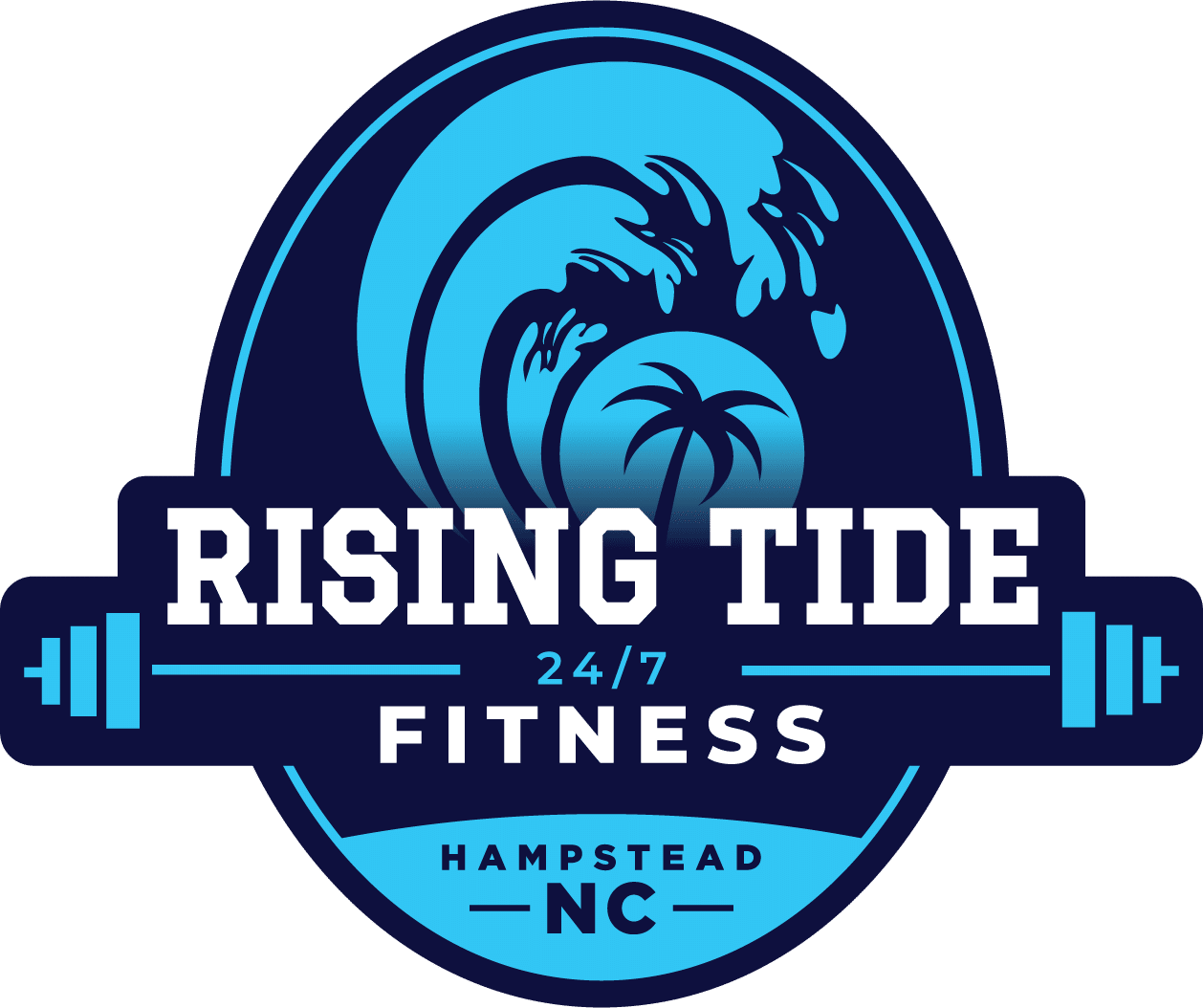 Members may put their membership on Hold, for up to three calendar months per calendar year, unless Military TAD/TDY orders or job obligations. Military members must provide at a minimum a Letter from there command Stating the members Name and Dates that the members will be on TAD/TDY. College Students that Physically go to school outside the local area (30 minute radius) may put there membership on hold until the semester is finish. Notice of Hold, the member must go on Rising Tide Fitness Website to select "Membership Management" to request for there membership to be put on hold. Members will not be billed for months on Hold, But will be billed the Annual Maintenance fee in the month of May. Billing will resume automatically upon end of Hold. Yearly Members will have current year extended by the number Of months on Hold.
Cancelation request must be received by Rising Tide Fitness 30 days prior to renewal date. If Rising Tide Fitness is unable to collect your monthly dues for any reason "will be charged without further notice to you. If your monthly dues payments are delinquent for more than 5 days your membership maybe suspended until late fees are paid and membership is up to date. Late fees can be up to $50.00 for every month being delinquent. The undersigned agrees to make payments on this membership at the agreed time regardless of the amount he/she uses the gym. If Rising Tide Fitness cannot deduct your monthly dues from your account, Rising Tide Fitness may without notice to you increase a subsequent deduction for the dues previously uncollected. If the uncollected dues were caused by insufficient credit (credit card account), a service charge will be added. I understand that this membership agreement cannot be cancelled with the exception of: The member becomes significantly physically or mentally disabled with reasonable evidence of illness including doctor's letter. The member may also cancel if he/she moves their residence more than" 30 miles radius away from training facility by providing proof of move ( Utility bill of new address, new mortgage document, etc.). You can also pay a Cancellation fee of $250.00 to end your agreement with Rising Tide Fitness at any time to release you from 12 month minimum agreement. Consumers Right to Cancellation: You may cancel this contract without any penalty or further obligation by requesting a cancellation through Rising Tide Fitness website within three (3) days of the initial sign-up.
TIRED OF STRESSING ABOUT EATiNG LESS, COUNTING CALORIES OR RESTRICTIVE DIETS?
Customized nutrition services by a trained expert is just how it should be done!
we help you
get your time back
We know that life is full of long workdays, unexpected road blocks and every day challenges. It is these things that fill our time and keep us from getting what we really want – to be in great shape, be confident and for your body to do what you ask of it.
SO YOU CAN​​
FOCUS ON WHAT MATTERS​
You have tried to diet by yourself or maybe you've tried every program and supplement out there but continue to be frustrated with hitting plateaus, wasting time not knowing what to do and not being able to reach the results you are after.
AND FINALLY​
REACH YOUR GOALS​
At Rising Tide Fitness, our friendly, certified coaches will eliminate the guesswork in your nutrition, give you daily habit-building structure and guide you. We will provide the perfect combination of coaching and accountability so that you can focus on what matters most.
DISCOVER WHAT YOU ARE CAPABLE OF
see how we help you make a change and think different
ARE YOU READY TO LEVEL UP?
ready to finally take control and succeed?
book your time for your free strategy consult
16621 US-17 Suite 200 Hampstead North Carolina 28443